Today is WIP (Works-In-Progress Wednesday) over at
Be sure to check out her blog and all the other Wednesday WIPs. :)
For the past few years I have been teaching a Mystery Quilt
for a guild of which I am a member - El Paso Quilters' Association.
This particular Mystery Quilt is titled "Cathedral Stars".
The complete instructions can be found at: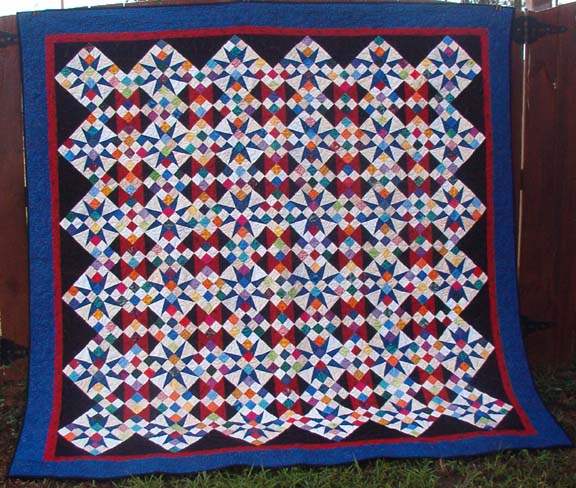 For my version I used scrappy batiks.
Here is a close-up of the two blocks that make up the quilt...

I just need to add the borders to complete this lil' babe!
I plan to make a piano key border with these
strips that were used to make the 16-patch blocks.
That's my Wednesday WIP.
What have you been working on today?
Blessings, denise :D